SOBER. is an online interdisciplinary art zine, and was founded by Falmouth University graduates Rupert Phillips and Lydia Hounat. As two artists straddling different thoughts and practices in their work, interdisciplinary art magazines felt hard to come by. Artists are always experimenting with different genres and forms, but rarely can it be that we find magazine platforms that publish these works outrightly as examples of "interdisciplinary art".

Together they decided to release a zine showcasing and demonstrating what interdisciplinary art is, what it stands for, and what it means for the 21st century, as well as how it is changing.
In the creation of the zine, they welcomed fellow artists and friends, James Kaffenberger, Edward May, and Jonathan R. Parsonage to join their venture.
Co-Founder, Editor-in-Chief

Lydia Hounat is a British-Algerian poet, photographer & illustrator from Manchester, England.

She makes photo-poetry collections such as His Words, Not Mine. She is also a poetry editor for New York magazine REALITY BEACH, and resides in Falmouth, Cornwall, where she is completing her English with Creative Writing degree. You can find more of her work on her website.
Co-Founder, Graphics & Media Coordinator
Rupert Phillips is a photographer, digital artist and graphic designer, hailing from Cheltenham, UK.. Rupert is the primary designer for SOBER.'s graphics.
Rupert is a Falmouth University graduate in BA Photography. More of his work can be found here at his website.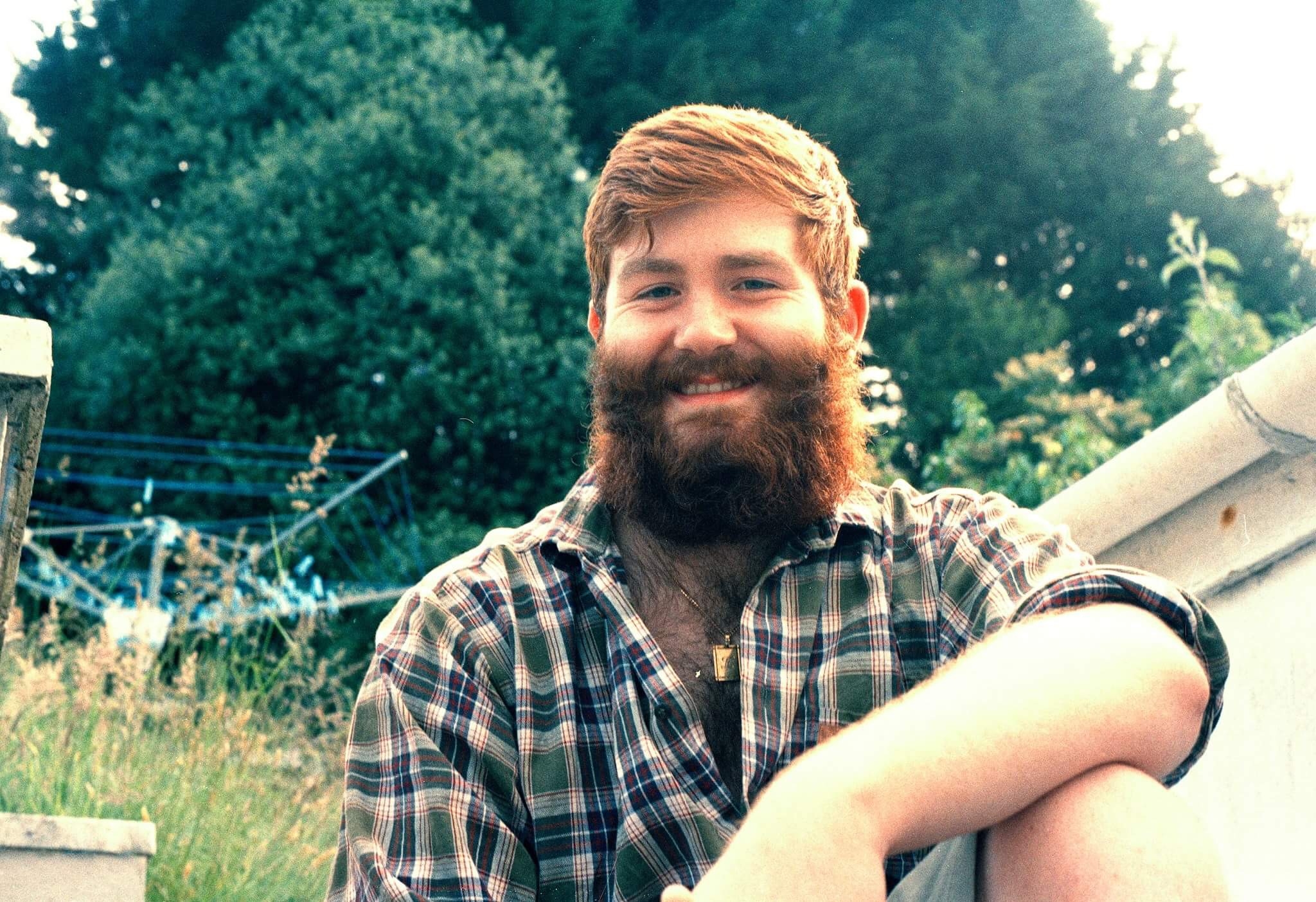 Assistant Editor-in-Chief
James Kaffenberger is a graduate in English & Creative Writing at Falmouth University, from Croydon, England. He is a storyteller, poet, and screenwriter.
James is a co-Editor for SOBER. and oversees the criteria for the work we publish. James also co-edits Zoo Zines with Sea Post Press, located in Falmouth, Cornwall.

Curator & Marketing Coordinator
Edward May is a fine artist and co-Editor for SOBER. from Higher Wycombe, England. Another graduate from Falmouth University, Eddie is a filmmaker, digital artist, writer, sculptor and from time to time, spins decks.
His most recent work titled Life in the Anthropocene epoch or The importance of the sensory and the cognitive, the body and the mind is a survey of the macro events in the world today; it looks at humanity's influence upon the Earth and how the changes in our environment, social structures, technology and culture have affected human experience.
You can find more of Eddie's work at his website.
Editorial Assistant, Designer

Jonathan R. Parsonage is a poet, musician and actor.
Hailing from Bristol, England, Jonathan acts as co-Editor for SOBER.
He is currently undertaking an MA in English at The University of Bristol, whilst writing and recording his debut album.